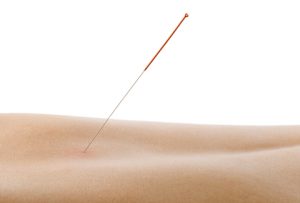 Clinical Myotherapists are specialists at dry needling. If you are going to try it, leave it to the professionals at Myotherapy Bayside.
Dry Needling is a specific modality that utilises tiny sterile acupuncture like needles as way to release myofascial trigger points and or areas of acute injury.
Myotherapists are masters of dry needling as they dedicate a large portion of their study to the skill. It is vital to be able to establish what approach of dry needling is best suited to each individual, it is important the patient not be in pain during this treatment.
Unfortunately there are many types of therapists practising dry needling with very little knowledge in the best methods of practice, as they have only done a few weekends to obtain the skill, I would strongly advise people be aware of this and to only seek dry needling treatment from a therapist that has done extensive study in the varied approaches to dry needling so that you get the best results.
Myofascial trigger points where initially released using large hypodermic needles injecting a local anaesthetic, once they discovered it was the needle itself providing the pain relief by inserting them directly into the trigger points, the system of dry needling took over as it provides a natural approach and is allot more comfortable.
Dry needling is a wonderful alternative therapy for getting rid of pain and injuries,  At Myotherapy Bayside are specialists at performing a variety of different treatment methods that best suits you.
Glenn Austen is a highly qualified Clinical Myotherapist that has completed the four year degree in Myotherapy and has comprehensive knowledge and experience and can employ the best dry needling techniques that will provide you with a painless approach to treating your pain or injury.
Electro – Needling is the treatment option available at Myotherapy Bayside that combines the benefits of needling with the additional electro stimulation, enhancing the effectiveness, used to enhance the treatment and increase the bodies analgesic effect.
The micro-current that is transferred through the electrodes, send messages to the brain triggering the body to send pain relieving chemicals to be released through the central nervous system that help to block the pain experienced with your presenting pain and or injury.
This treatment is very comfortable when applied correctly and it is very effective in relieving your pain.
Myotherapy Bayside is your solution to any type of Musculoskeletal pain or injury, The majority of pain we will experience throughout our lives will be caused by the musculoskeletal system.
It's within the musculoskeletal system that our body has the most highly innervated tissue in the body, the connective tissue.
Glenn Austen is the Musculoskeletal specialist at Myotherapy Bayside, holding the highest qualification in providing the latest scientific and natural approach to pain and injury.
Myotherapy Bayside is located in the bayside, peninsula suburbs of Melbourne, Frankston. Victoria. Making us local to anyone living or working in Seaford, Frankston, Langwarrin, Patterson Lakes, Carrum Downs, Aspendale Gardens, Chelsea Heights, Edithvale, Baxter, Mount Eliza, Chelsea, Waterways, Bonbeach, Sandhurst, Karingal and Cranbourne.